Homeowners value landscape lighting for their home, but most homeowners don't know where to start when making their plans. It helps to know the basics when you're trying to come up with a good lighting plan. So, we typed up this short guide of everything you need to know to get started with outdoor lighting for your home.
The 3 Types of Lighting
When it comes to landscape lighting there are three basic types of lighting that you need to know about.
Overall Lighting
Overall lighting is meant to illuminate an entire space such as a deck or patio.
Purpose
Purpose lighting is used for a specific task like lighting a pathway, steps, or hardscape lights.
Aesthetic
Aesthetic lighting draws the eye to something you want shown off like trees, bushes, or gardens.
7 Spots That Need Light
Driveway
Paths
Patios
Entrances
Steps
Grilling Areas
Decks
3 Spots Where Lighting is Nice to Have
Trees & Bushes
Gardens
Outdoor Art Work
Wondering what to use to get started? Of course, professional services are always best for this kind of thing. But, just in case you were wondering, here are 7 fixtures that will do wonders for your home's outdoor lighting.
Spotlights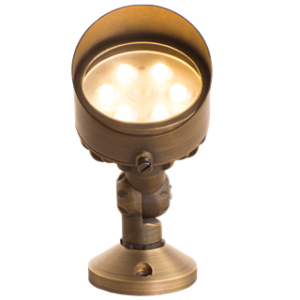 Spotlights are also known as up-lights. These fixtures are very versatile because of the variety of lumens, beam widths, and use cases that are available. Spotlights are perfect for highlighting house features, tree trunks, and garden areas.
Downlights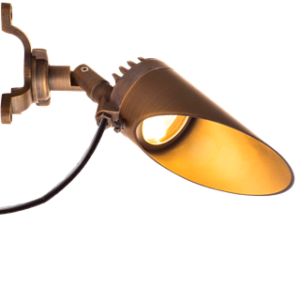 Downlights are typically used for outdoor patio areas, but can be used elsewhere. These fixtures provide light for you and your guests on the patio or they can aimed at lawns, paths, or even at a tree's foliage to create a beautiful moonlit effect.
Deck Lights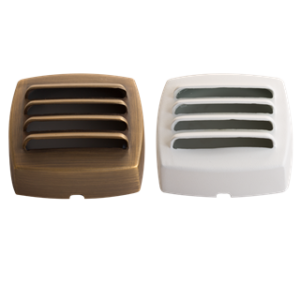 The name of these fixtures is pretty self-explanatory. Deck lights are used for illuminating your deck. Although they are not as versatile as the ones previously mentioned, deck lights are really the only lighting solution you need to illuminate your entire deck.
Path Lights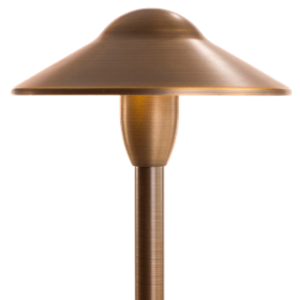 Path lights are one of the more obvious type of light noticed in an outdoor lighting solution. They are typically used to illuminate the path from the sidewalk to the front door. Of course path lights aren't just limited to the sidewalks, they can be used to illuminate any path you desire. Path lights can also be used to light up your garden spaces, providing pools of light that guide your eye from one plant to the next. They are also great for the surrounding areas of your pool!
Step Lights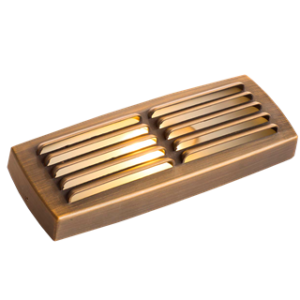 Like deck lights, the purpose of this fixture is pretty obvious. Step lights are used to light up the steps along a pathway. Using step lights helps boost the aesthetics and the safety of your home at night. They are particularly useful when you have a path with steps, but don't want to use path lights.
Well Lights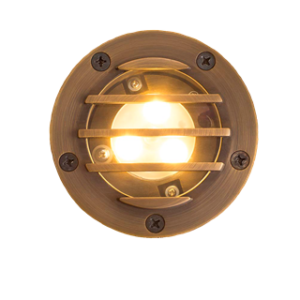 Well lights are great for lighting up the sides of your home, patio, or even your trees. These fixtures can be used in the ground or in concrete, providing you with a variety of placement options. Concerned about placing a light in your lawn? Not to worry, well lights are built to withstand the high traffic of people and lawnmowers.
Hardscape Lights
Hardscape lights are strips of LED's meant to illuminate landscape features that are made of stones, bricks, tiles, or any other hard material. These fixtures are most commonly used for gardens, address numbers, and outdoor kitchen/grilling areas. Typically these lights are placed on the underside of capstones or overhangs and provide you with precise, subtle lighting to your hardscapes.
Quick Tip: Be care of lighting pollution
The more homes and cities we build the more lighting pollution becomes a concern. Basically you just want to be sure to minimize wasted light. What is wasted light? Wasted light is light that is not serving a purpose. The most common way to create wasted light is to use too much. The most common reason people use too much, is because they just buy a light that gives off a lot of lumens just to be sure they have enough. This is where adjustable lights really come in handy. Also, most high quality lights will not only be adjustable in light but in angle and direction control as well. These really help to minimize wasted light and maximize the wattage you're using. Speaking of wattage, this should go without saying but use LED low-voltage lights. You'll get more light for much less cost.