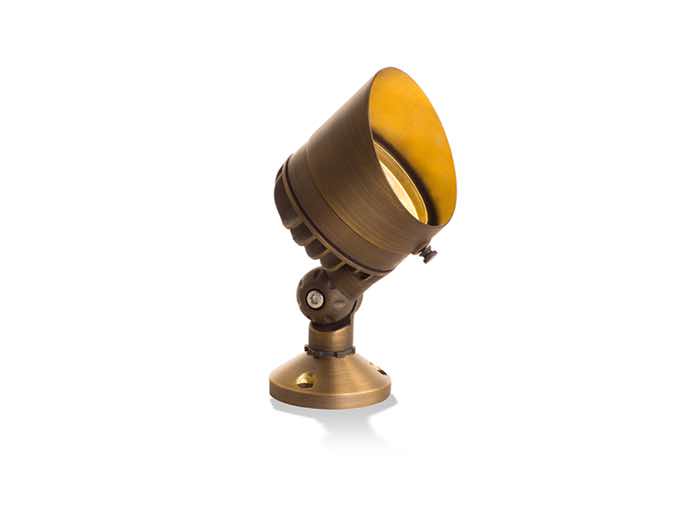 Spotlights
Light up your garden, trees, bushes, walls, and more with our spotlights!
Reserve Your Trial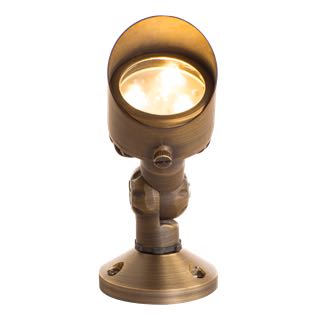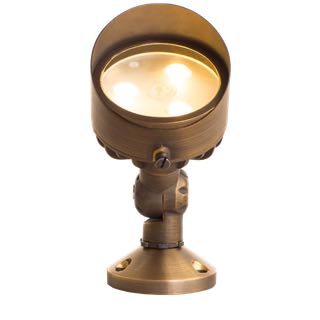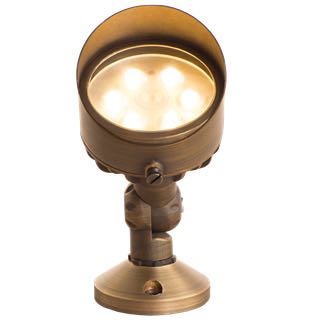 Above are our 3 most popular spot lights. The main difference between these spotlights is in power. The lumen range from smallest to largest is 340, 475, and 825. Or, if you prefer Watts it goes 35, 50, and 75. All of these lights are low-voltage LED's with a cast brass finish and lifetime warranty. They are also dimmable with our remote controller.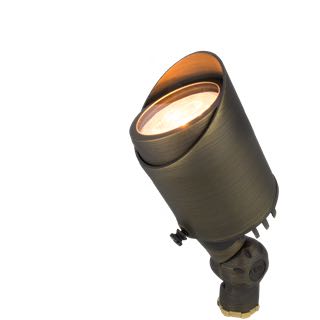 One of our cheaper options is the MR16 Spotlight. This light is not dimmable with our remote controller, but it still has low-voltage LED lights and a cast brass finish. Also, as is the case with all our lights, it comes with a lifetime warranty.
Landscape lighting with spotlights is very common because of the amount of light they offer. These fixtures are best for showing off your home and making it look bigger. Here are a few specific things you can do with spotlights:
Spotlights are great garden lights; some customers even say their garden looks better at night
Tree lighting gives light to areas surrounding your home to make your space look much bigger
Spotlights provide LED lighting on the outer walls of your home for the best curb appeal