The Free 3 Day Outdoor Lighting Trial
---
About The Trial
Free Lighting Installation
Why Landscape Lighting?
---
The thing about outdoor lighting is, once you see it you don't know how you ever went without it. That's why we created the Free 3 Day Trial. So you could see before you decide.
Increases the perceived value of the home
Elevates the curb appeal of the home
Brightens the home to make it look and feel safer
Guests feel more welcome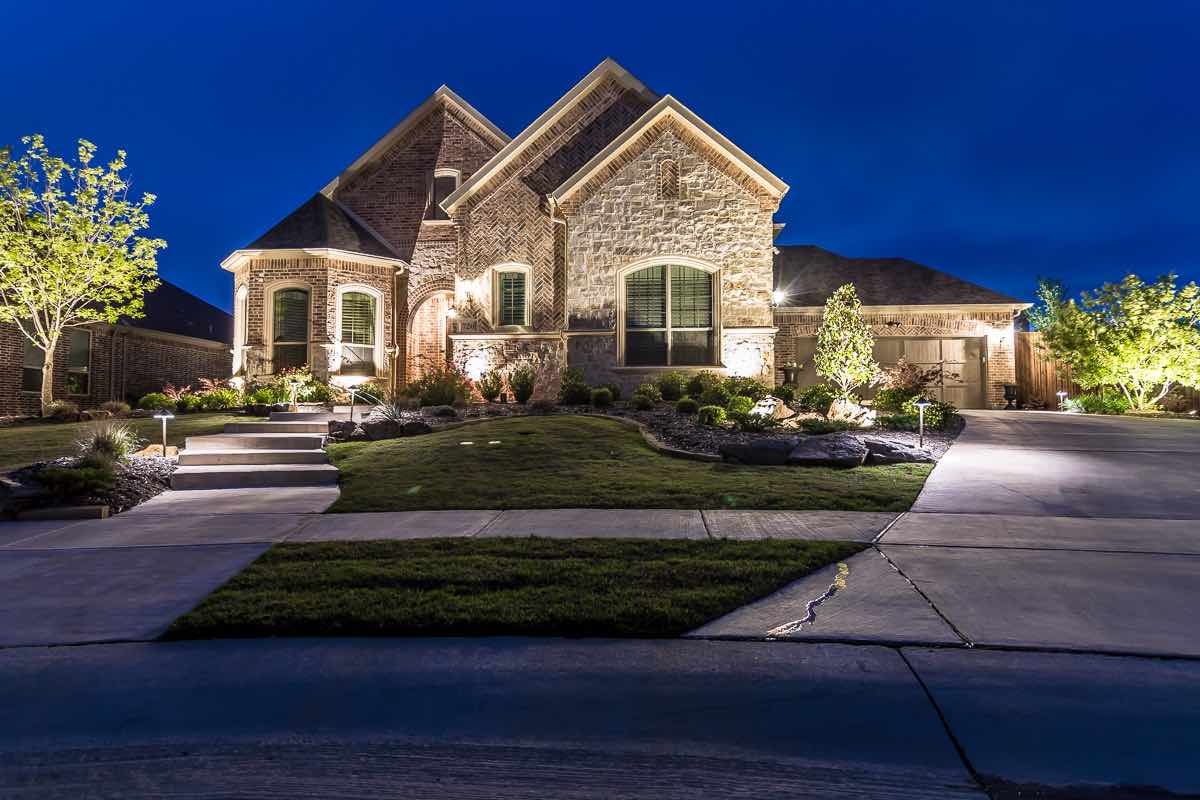 After you sign up for your trial, we contact you and schedule your free consultation at your home. We'll work with you to discover what landscape lighting needs you have, and come up with a custom designed solution.

Once we've talked and made a plan, we install up to 10 lights at your home and leave them there for 3 days. We always ask that you mow your lawn before-hand, as we do not burry the wiring for the trial.
After you've seen how outdoor lighting looks at your home it's time to decide if you'd like to keep your lights. You can get as many additional lights installed as you see fit. Plus, they'll be the last lights you ever need because of our lifetime warranty.
Testimonials
"Seeing the customers face after they see their lights is why I go to work every morning"
– Tyler Foley, Owner
Tyler and his crew did a fantastic job on my lights. Completely changed the outdoor living area and look of the house from the street. Pricing was good and the lights he uses are really bright and solid construction.
– Steven (Google Review)
Did a great job with my lighting project and continue to support my needs after the sale. Great company!!!
– Randy (Personal Review)
Great experience working with Tyler. He made great recommendations on the proper placement of the lights and then installed them expertly. What really blew me away was him asking to come back after dark so he could adjust them with us to the best possible settings and direction. That is a guy that wants a happy customer. Great job all around.
– Chad (Google Review)
Get Lighting At Your Home