It seems that most high-end homes have some common features. Although you may not have thought about some of these features, each one has been shown to increase the perceived value of your home. We put together a small list of some ways you can improve your home, as well as some resources to help you get started. Enjoy!
Home Theater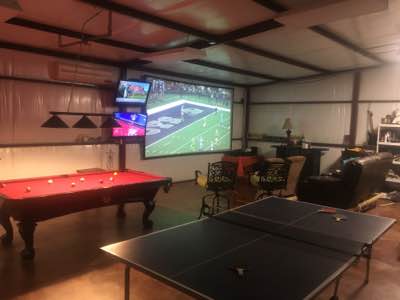 What's the best way to Netflix and chill? A nice big screen and relaxing seats in your home theater. Home theaters are a perfect luxury for every TV and movie buff and can provide an incredible experience for watching the big game. A home theater is the perfect way to have movie nights with the family, set up a nice romantic date night in, or host some great Super Bowl parties. What better way to watch the game, or better yet, those Super Bowl commercials? Of course every home theater should also be equipped with a fully stocked snack bar to satisfy guests and family members of all ages.
If you need help setting up a home theatre or getting ideas, check out this local company!
Game Room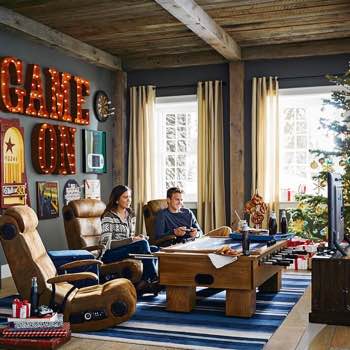 Tired of watching TV & movies in the home theater? That's where the game room comes into play. The best part about a game room is that you get to customize it with whatever you like! Whether it be a ping pong table, a pool table, a foosball table, arcade games, or even a great set-up for poker nights or board games, a game room is a must have. If you really want to maximize the fun you can always combine your home theater and game room into one big giant room full of entertainment!
If you need game room ideas, Pinterest is always a great resource!
Pool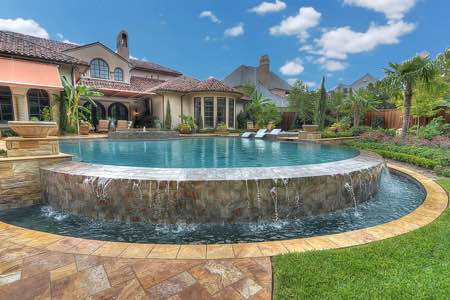 Pools are great for a number of reasons. They're perfect for spending time with the family or for entertaining guests, especially in the summer. Pools also provide a peaceful environment for you to relax as well as a perfect space for some great exercise. You get bonus points if you have a heated underground pool and a hot tub. This means that the weather won't dictate how often you get to use your pool. A pool isn't just for swimming, it can also be a key piece in defining the look of your outdoor space. Different features of a pool, such as rock waterfalls, can really shape the landscape of your yard.
Need some inspiration? Check out our friends at Foley Pools!
Outdoor Living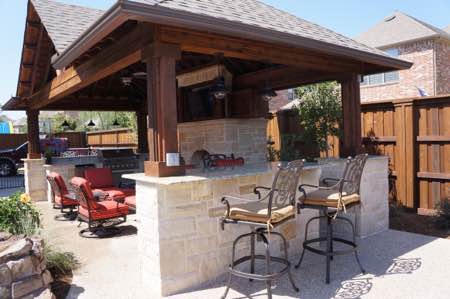 You know what goes great with an awesome pool and hot tub? The perfect outdoor living set up. This means either a deck or patio complete with a full outdoor kitchen and a fire pit. Having an outdoor living area provides you with a space to spend time with family or have guests over. A space like this paired with a pool can really help create the feel of an outdoor resort or getaway in your own backyard.
The Foley's can help you out with this part too 🙂
Landscape Lighting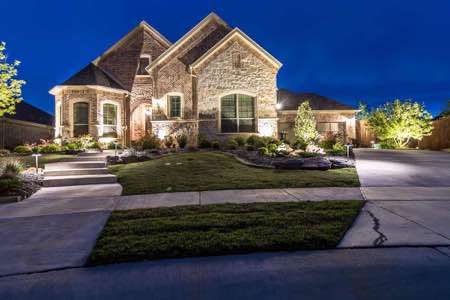 What good is having a pool and an awesome outdoor living space if you're left in the dark when the sun goes down? Landscape lighting is essential to your outdoor spaces to ensure that you get to enjoy your home at all hours. Not only does landscape lighting enhance the functionality of your outdoor spaces, it helps enhance the perceived quality of your home on the outside. Landscape lighting highlights all of the features of your home such as gardens, outdoor structures, decks, patios, and more.
Need Lights?
If you want lights, but aren't sure about making a purchase yet, feel free to check out our trial!